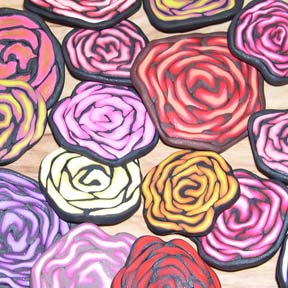 Just in case you need one or fifteen pieces of flair - try a colorful bloom.
I taught folks how to work with polymer clay and created one of these roses as a demo piece. I liked it so much, I made another and another and another...
They remind me of my etchings or pen and ink drawings. I really like the graphic lines and bold colors.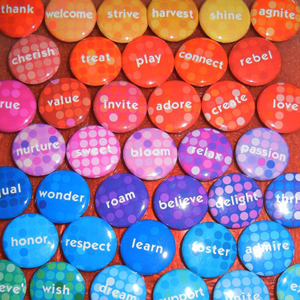 These are my seasonal celebration buttons and magnets. They are all verbs and I make a new set of 4 each month.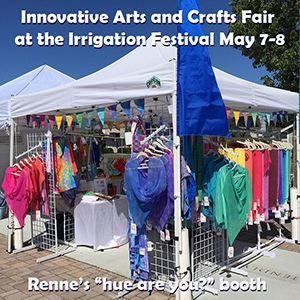 You can buy my goods and gear at several local events!
First Friday Art Walk Sequm is 5 to 8 PM. Please visit all the arts in downtown Sequim every First Friday.
North Olympic Fiber Arts Festival
October 6 - 8, 2017 in Sequim Join us for this interactive fiber arts event connecting to the community the first weekend in October.
Sequim Lavender Weekend July 21 - 23, 2017 at Purple Haze Lavender Farm in Sequim.
Innovative Arts and Crafts Fair May 5 - 7, 2017 during Sequim's Irrigation Festival.
You can buy my "hue are you?" virtual goods in Second Life or my Marketplace Store!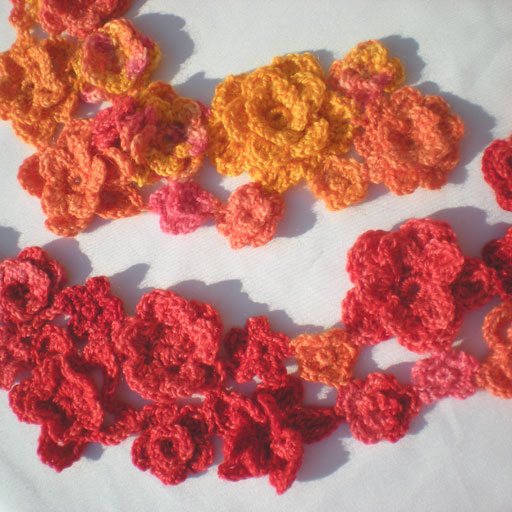 I hand dye all of my yarns, like for these scarves.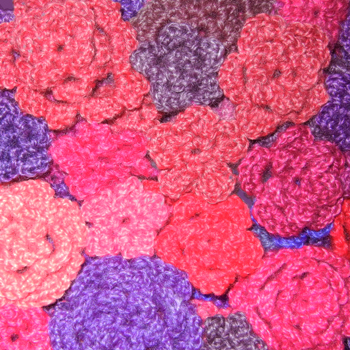 Groovy, man! You'll discover my printed silk scarves while I am at Purple Haze Daze at the Lavender Farm during the Sequim Lavender Weekend July 21 - 23, 2017! I'll be demonstrating painting on silk and you can paint your own silk scarves with me!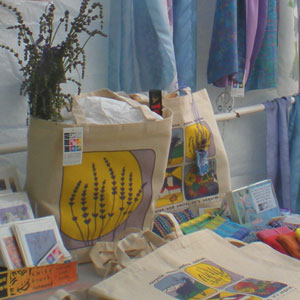 You can buy my fabric designs at Spoonflower!