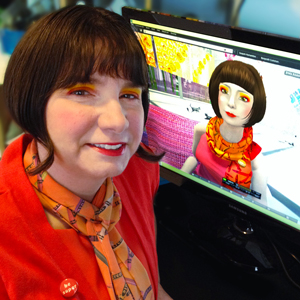 I am an artist, instructor, and superhero empowering people to be their best virtual and tangible self by advancing excellence, exceptional pursuits, and individualism through creative expression and encouraging, supportive hands-on instruction with inspired results. I teach fine art, digital arts, social media, personal branding, marketing, virtual world application, collaboration, and community building.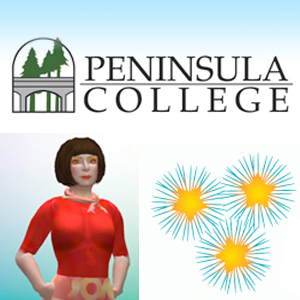 Peninsula College Courses I am an instructor and Multimedia Communications Program Coordinator at Peninsula College. Please visit Peninsula College's website at www.pencol.edu or call 360.417.6340. My Peninsula College email is rbrock-richmond@pencol.edu

Fall 2016 - Digital Video Projects, Intro to Multimedia Web, Infographics and Data Visualization, Multimedia Internship, Wordpress Website Design, Social Media Success, and Computer Basics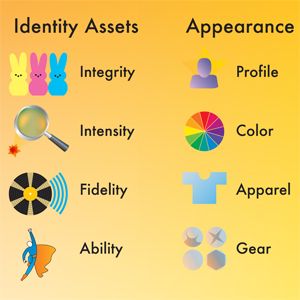 Upcoming Presentations
New Media Constortium Conference June 16, 2016 "Learning by Leading - Discover Your Destiny through The Hero's Journey"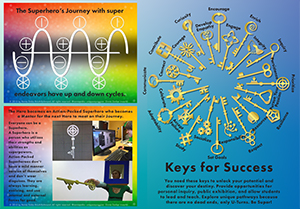 Virtual World Best Practices in Education
Studium Generale April 7, 2016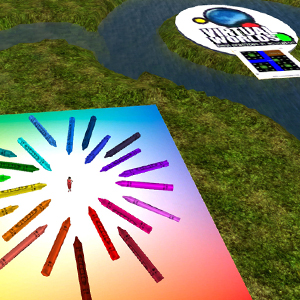 Virtual World Best Practices in Education March 2016! Please share with me any of your superhero photos!
smARTies - Smart Art Instruction

Please subscribe to our e-newsletter at smartiessmartartinstruction.com or our Facebook Page about our new creative business and art workshops!

First Friday Art Walk Sequm is 5 to 8 PM. Please visit all the arts in downtown Sequim every First Friday.
North Olympic Fiber Arts Festival
October 1 - 2, 2016 in Sequim Join us for this interactive fiber arts event connecting to the community the first weekend in October.
Sequim Lavender Weekend July 15 - 17, 2016 at Purple Haze Lavender Farm in Sequim.
Innovative Arts and Crafts Fair May 6 - 8, 2016 during Sequim's Irrigation Festival.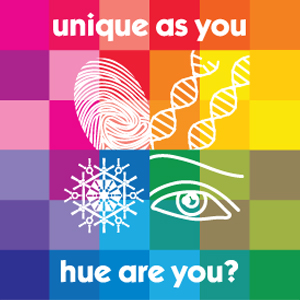 Learn about my Color Style System. What hue are you and how do you want to engage with the world?

Please follow me on Instagram or connect with me via social media streams and join me for events and courses! Thank you very much!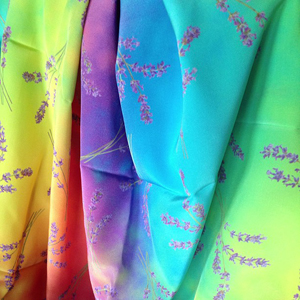 Groovy, man! You'll discover my printed silk scarves while I am at Purple Haze Daze at the Lavender Farm during the Sequim Lavender Weekend July 15 - 18, 2016! I'll be demonstrating painting on silk and you can paint your own silk scarves with me!
Renne Emiko Wordpress Blog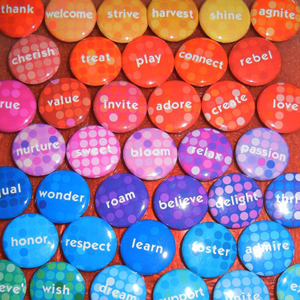 Where art and technology meet, and philosophy emerges. I create art, apparel, and virtual goods that embrace the power of brilliant hues, uniqueness, and acceptance.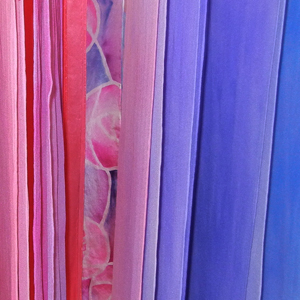 My company, unique as you, specializes in color perception, intention, and utilization to create motivating, engaging experiences with innovative identity development, marketing, social media, events, and immersive environments for businesses, nonprofits, educational institutions, organizations, and communities. I produced inclusive and educational arts events like the First Friday Art Walk Sequim, North Olympic Fiber Arts Festival, the Opulent Art Show, and CommonGround.